Fall is in the air! Leaves are changing, days are getting shorter, and there is a bit of a chill in the air that begs you to breathe it in. It's the time of year when the warmth of the daytime recedes faster with every passing day, giving in to brisk mornings and chilly evenings.
It's the perfect time to pull out those warm & fuzzy sweaters, turn up the music, and relax with a hot drink! Whether it's hot cocoa, herbal tea, or creamy coffee, you'll want to have your favorite mugs handy!
There's nothing better than getting together with your besties and having some good laughs and conversations. That's why tea parties are the perfect fall activity for 2022!
Tea parties provide an experience in which guests are encouraged to unplug from the digital/social media world and reconnect with the real world.
Too often we get caught up in the hustle and bustle of our daily lives and forget how much we need to be in the physical presence of other people, especially friends and family.
Are Paper Cups The Way To Go?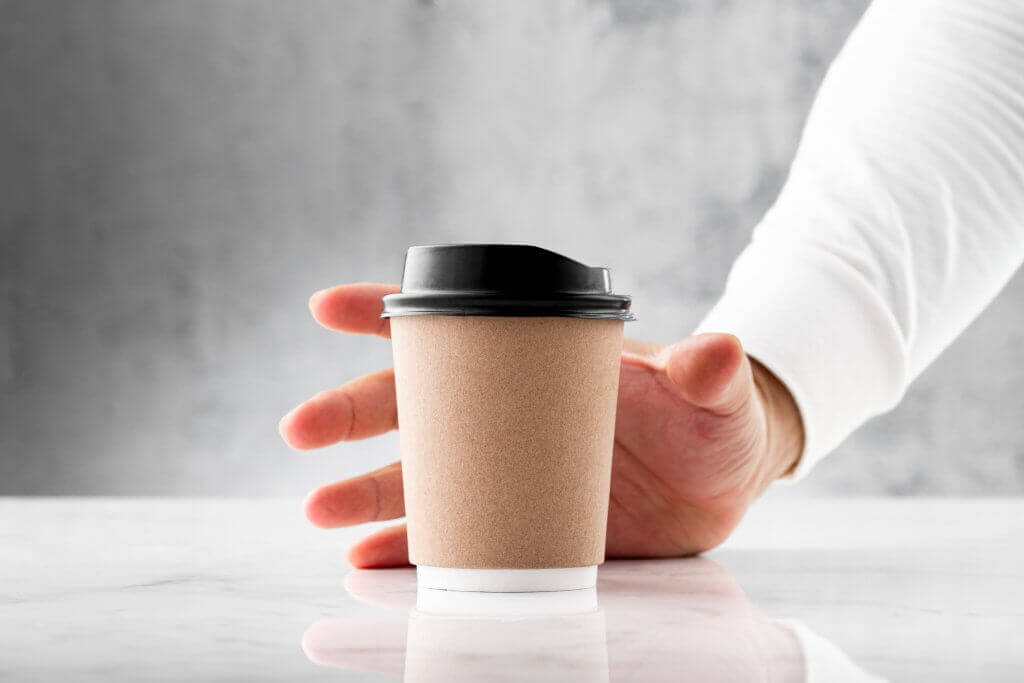 There are a lot of really cute paper cups that are seasonally themed out there. Even the dollar store has cute ones! They're attractive and recyclable, so it's tempting to choose those.
After all, paper cups eliminate cleanup by not having to wash cups. And you don't have to be embarrassed by those old coffee/tea stains in the cups you have, so they should be a great choice, right?
WRONG! Those paper cups may make for easy cleanup, but they are actually harmful to your health and the environment!
What's So Bad About Paper Cups?
Paper cups aren't recyclable or compostable! According to experts, 260 billion paper cups were manufactured in 2019. Researchers have stated that paper cups do not decompose in a landfill and cannot be recycled.
Those paper cups turn into micro plastics!
Microplastics are the fragments of stabilizers, lubricants, fillers, plasticizers, and other chemicals. They are used by manufacturers and give products the properties that they are looking for, such as transparency, durability, and flexibility.
Exposure to microplastics is about 2–3 times higher in people who regularly get their daily fluid intake from plastic water bottles compared to those who use alternative water bottles.
A study done in 2020 shows that In the 15 minutes it takes for coffee or tea to be consumed, the microplastic layer on the cup degrades. It releases 25,000 micron-sized particles into the hot beverage.
The nearly-invisible microplastics are becoming a major threat to human health. They're typically less than 0.2 inches across, but can be as small as one-fiftieth the width of a human hair.
In experiments for the study, researchers poured ultra-pure water that was between 185-195 degrees Fahrenheit into paper cups.Then allowed them to sit for 15 minutes. After 15 minutes the authors of the study analyzed the hot liquid under a fluorescent microscope.
The fluorescent microscope showed that the cup had approximately 10.2 billion submicron sized particles in it!
Even more disturbing was that they discovered heavy metals in those cup liners!
They also separately examined the plastic linings of the cups. This was done to watch for changes in physical, chemical, and mechanical properties. The results were defined as "startling."
They used a scanner to confirm the results. The results confirmed that microplastic particles were released into the water.
What Makes Microplastics Dangerous
Microplastics can be carriers for the following substances:
Ions such as chloride, fluoride, sulfate and nitrate
Toxic Heavy Metals such as:
Chromium-which is linked to cancer, infertility, and other chronic illnesses
Cadmium– a contamination of soil and water caused by human and natural sources. It especially targets kidneys. It can also impair lung function, leading to cancer.
In 2020, for the first time ever experts in the U.S. found microplastics inside human organs! That causes major concerns because of the health risks this contamination from exposure to microplastics can cause.
Potential Health Risks From Microplastic Contamination
Exposure to microplastics in your food/drinks can cause:
Microplastics and the heavy metals in them also can make their way into the oceans, streams and rivers, harming aquatic life and animals.
What Kind Of Cup Is Safest?
Experts agree that glass or ceramic mugs are best. There is also a newer product known as Steelceramics that is a ceramic coated stainless steel cup. It has all the benefits of the stainless steel for keeping things hot, and the safety of the ceramic coating it to prevent heavy metals from leaching into your hot acidic drinks.
Ok, you've pulled out those cute mugs/cups from the cupboard. You look inside them and they have GROSS brown stains inside of them! You can't serve drinks to your friends in dirty looking cups! Now you have to go get new cups/mugs! Or do you?
No! You can get those stains off those cups in no time. AND you can do it with 1 Non-Toxic Ingredient too!
Non-Toxic Mug Cleaning Recipe
What you'll need:
Instructions:
Those cups are sparkling and ready to serve your besties the hot beverage of their choice! And you were able to tackle cleaning them in record time with only 1 ingredient!
Best of all you did it WITHOUT Toxic Chemicals!
Cheers To Non-Toxic Cleaning!
What is your next fall cleaning project? Regardless of what it is and whether it's inside or out, TrulyFree™ is ready to help you get the job done safely and with Non-Toxic products.
TrulyFree Has Products For:
Doing Laundry

Bathroom Cleaning

Household/Kitchen Cleaning

Floor Cleaning

Furniture/Steel polishing and cleaning

Washing Your Hands

Automatic or Hand Dish washing

Diffusing Essential Oils/Adding Essential Oils to products

Sanitizing hard surfaces
Whatever job you need to tackle, we have you covered!
All of TrulyFree's products are non-toxic and considerate of the environment. The first time you purchase a product that requires a jug/bottle/cover, you will receive the container for free. After that you will only receive refills.
Got laundry? Got things to clean? If you have stains, we have answers! Check out the rest of our blog for more tips and tricks!